10sep(sep 10)12:00 pm30(sep 30)8:00 pmAlberta Craft Council's Craft Collaborations
Event Details

From September 10 to 30, 2020, and coinciding with the provincial Month of the Artist, the Alberta Craft Council is hosting Craft Collaborations, an online auction fundraiser in celebration of the province's enormous creative talent and the organization's 40th anniversary.

Craft Collaborations is a unique fundraising project bringing together 47 artists from across the province and across disciplines to create one-of-a-kind and limited-edition work.

This unique fundraiser ensures that the artists receive 50% of the retail cost of their project. At the same time, funds raised from the auction will help continue Alberta Craft Council's advocacy work and promotion of fine craft in Alberta.
Time

10 (Thursday) 12:00 pm - 30 (Wednesday) 8:00 pm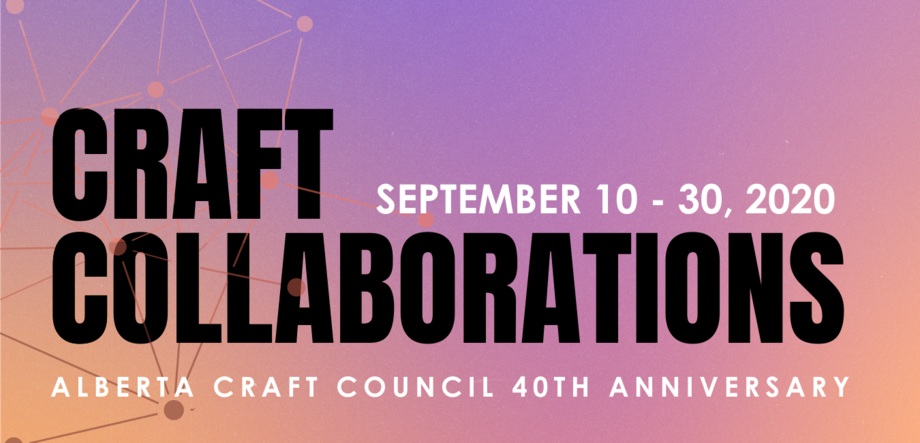 Event Information/Tickets (link)
https://event.auctria.com/273e0966-b68f-4e7e-94d6-4a265a1213ed/1949b2a0f86f11eab5aa65859a59608f
Organizer (Title or Organization name)
Organizer (Contact email)
saskia@albertacraft.ab.ca
Organizer (Contact phone number)
Organizer (Website)
http://www.albertacraft.ab.ca/