11sepAll Day13containR Fest: Redux Series --- Springboard Offsite!
Event Details

containR by Springboard Performance is celebrating Calgary's incredible local artists and performers at the launch of our inaugural containR Fest. In partnership with Alberta Culture Days, containR Fest offers
fun in the sun platform for the artists and creative community that call Calgary home.

Divided into a weekend of clustered programming throughout in September, containR Fest will host The Redux Series, a collaborative performance festival that amplifies the voices of our local arts community by providing a venue for canceled work.

Bringing local plays, music, dance, and performance work to life while nested in the cultural hub of the containR art park in Sunnyside. The series will feature performances by Tim Tamashiro, Distance Bullock, Jonathan McCaslin Quintet, Jocelyn Mah, and more!
Time

september 11 (Friday) - 13 (Sunday)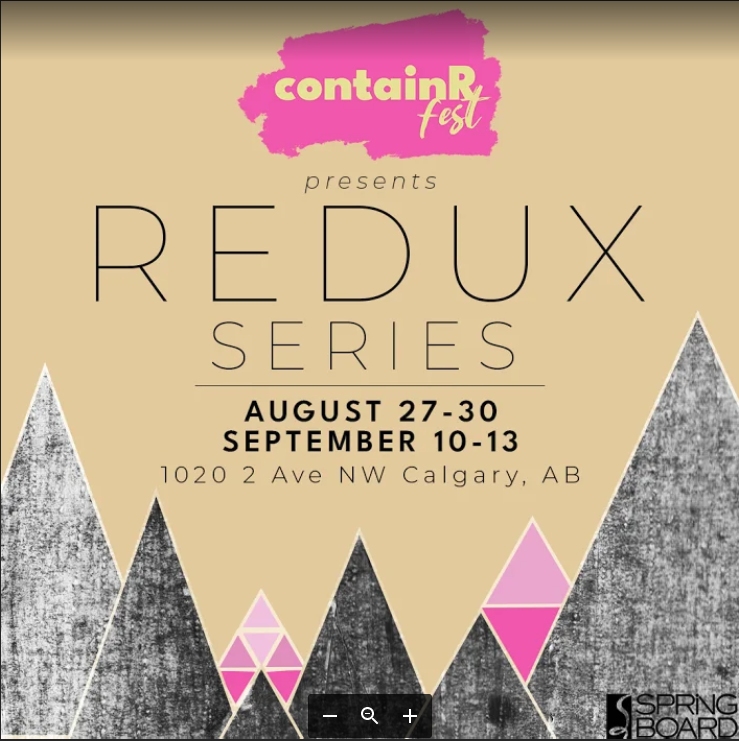 Event Information/Tickets (link)
https://springboardperformance.com/containr
Organizer (Title or Organization name)
Organizer (Contact email)
boxoffice@springboardperformance.com
Organizer (Contact phone number)
Organizer (Website)
https://springboardperformance.com
If you selected "Other" from the "Event Location Fields", please fill out the event location here