20oct(oct 20)7:00 pm21(oct 21)8:30 pmFluid Fest - Project InTandemThis show is produced by Project InTandem & presented by Springboard Performance
Event Details

The GRAND Theatre
October 20th & 21st at 7pm

This show is produced by Project InTandem & presented by Springboard Performance.

The Calgary based contemporary dance collective Project InTandem has commissioned an exciting evening of dance debuting at The GRAND, October 20th & 21st at 7pm at the Fluid Festival. The double-bill dance production features a duet by LajaMartin from Salt Lake City and a quintet by Karissa Barry from Vancouver.

"As female dance artists who are boldly venturing to make waves in the prairie region, we view the Project InTandem platform as a vehicle to express our voices and enrich our community. We are passionate for contemporary dance to thrive in Calgary and very excited to invest in a commission of this scale" – Meghann Michalsky & Sylvie Moquin (Project InTandem producers)

Featured Dancers: Sylvie Moquin, Meghann Michalsky, Reese Wilson, Kaili Che, Karissa Barry

Parking:
Street parking in downtown Calgary is free after 6:00pm.

THE BROOKFIELD PARKADE
(6th Avenue entrance) Across from The GRAND
$2 flat rate after 6pm

THE JAMES SHORT PARKADE
112 – 5 Ave SW (5 Ave entrance)
115 – 4 Ave SW (4 Ave entrance)

Follow us on facebook & instagram @projectintandem to stay up to date with our creative process!

Project InTandem acknowledges the Canada Council for the Arts, Calgary Arts Development,
W&M Dance Projects, Evolved Movement Arts, and Decidedly Jazz Danceworks for the support of this project.

Photo Credits: Tim Nguyen

More info and tickets here.
Time

20 (Thursday) 7:00 pm - 21 (Friday) 8:30 pm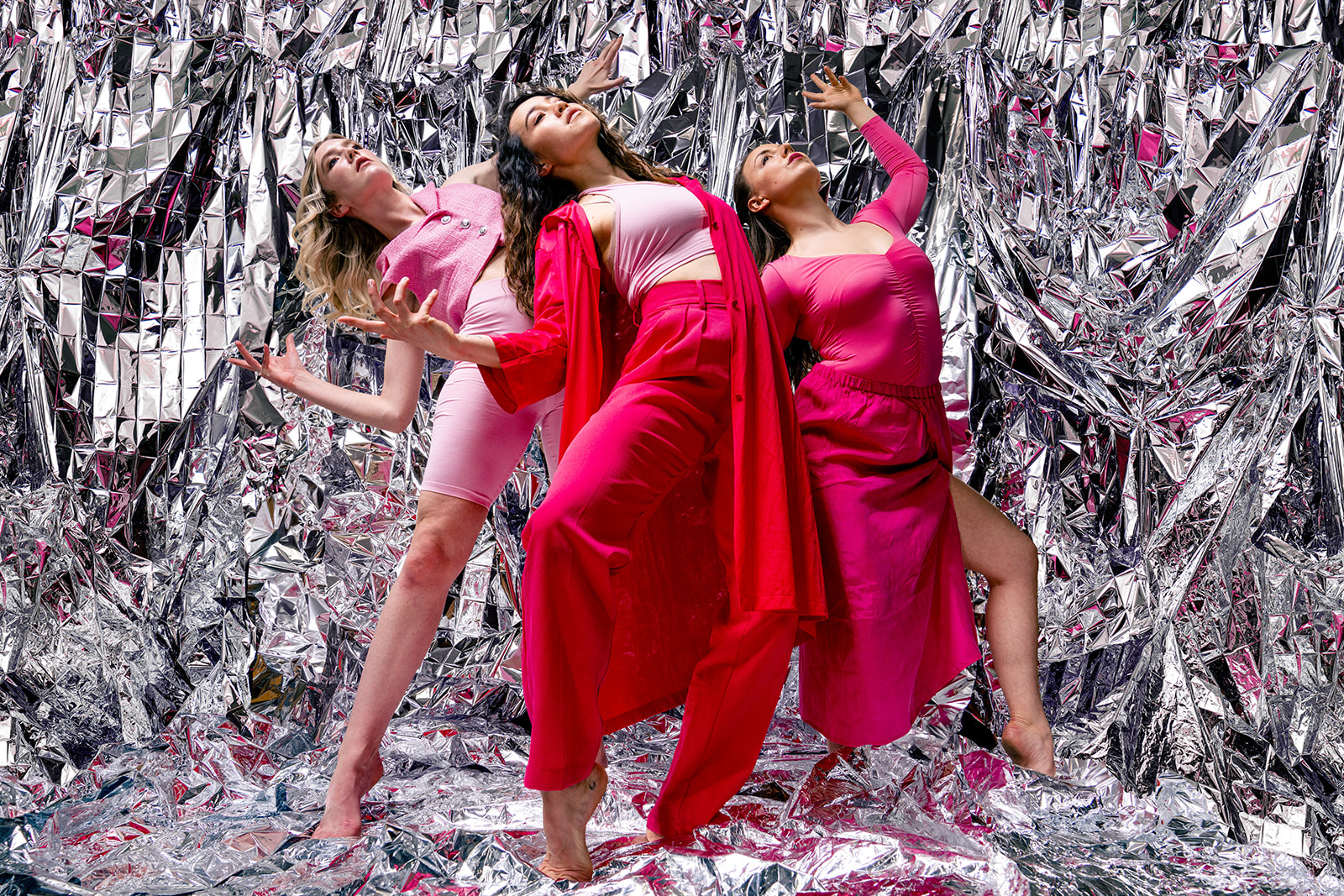 Organizer
Springboard Studio Theatre, 1721 29 Ave SW, Calgary, AB T2T 6T7
Event Information/Tickets (link)
https://www.showpass.com/projectintandem/
Organizer (Title or Organization name)
Organizer (Contact email)
info@springboardperformance.com
Organizer (Contact phone number)
Organizer (Website)
https://springboardperformance.com/fluidfest
If you selected "Other" from the "Event Location Fields", please fill out the event location here
The Grand 608 1 St SW, Calgary, Alberta T2P 3B1