14jun(jun 14)9:30 am28(jun 28)4:30 pmT-SHIRT PRINTING DESIGN
Event Details

Join us in the studio over three weeks to explore surface design through Paper, Press & the Bound Edition. A collaboration between Brian Queen, Feast Letterpress, Leslie Drisdale and Natalie Gerber Studio. Drawing on nearing 50 years of collective experience in their mediums you'll learn to pull paper, explore letterpress printing and tie your work together with a finished cloth covered bound album.

WEEK 1 – Papermaking
This introductory workshop with Brian Queen will cover Western style hand papermaking including pulp preparation, basic sheet forming, couching, pressing and drying. Several decorative techniques will be explored including layering, inclusions, pigmenting paper pulp, stencils, and pulp painting. Cotton and abaca fibers will be utilized as well as preprocessed pulp made from linen rag and blue jeans. Paper made in this class will be tailor-made for the next two classes of letterpress printing and finish binding.

WEEK 2 – Letterpress Printing
For the second portion of the series, join Feast Letterpress to hand print lino carvings onto your hand crafted paper. The workshop will begin with hand carving your design into lino blocks followed by the process of mixing ink and printing on a hand fed 1920's Chandler and Price letterpress. You will also get the opportunity to hand set lead type for a title card for the cover of your bound album.

WEEK 3 – Book Binding
In the final leg of the series Leslie will guide participants as they create a Shrigley binding to house one print from everyone in the class and their favourite handmade paper sheets. The covers will be made with printed textiles from Natalie Gerber Studio, completing the cycle of cloth to paper, print on paper to cloth covered binding.
Time

14 (Sunday) 9:30 am - 28 (Sunday) 4:30 pm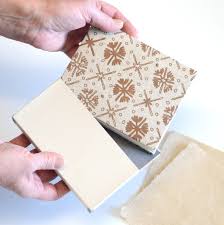 Organizer (Title or Organization name)
Organizer (Contact email)
If you selected "Other" from the "Event Location Fields", please fill out the event location here