05janAll Day31What Lies Beyond and UramadoPhotography and AR exhibition presented by the Alliance Française
Event Details
What lies beyond?
An exhibition on all four floors of cSPACE!
Discover the exhibition by talented French photographer Alexandra Laurent Le Passage from January 5th to January 31st at cSPACE.
Native of Burgundy, Alexandra Laurent shares her passion for photography in subtle shots that evoke the passage of both time and space.
Modesty photographer
Her photographic approach is always based on a search for sobriety. Whether it is a monument or a landscape, Alexandra captures the space with modesty, the photographer remaining in the background, like a guest who casts a discreet gaze on the scene. Her lens naturally turns to simple objects or everyday places taken in an instant transcended by a play of light and shadow.
The search for silence
Alexandra's photographs rarely highlight people, places revealing their beauty in a dehumanized context where silence takes over the scene. She is fascinated by deserted places that offer to the viewer a feeling of tranquillity through lines and curves receding towards the horizon. It is only in this context that we discover how sublime and mystical each scene is.
The fascination of the passage
A recurring theme in her work is the passage. Through a path, a corridor, a staircase or a window, Alexandra makes us think about the promise of the unknown. Each photograph is an invitation to consider what lies beyond this passage. The passage is also understood as the passing of time and its effects on the scene.

Photographs of the exhibition are for sale and buyers can get them after the exhibition for $90 – $130 per item (depending on the size). Please contact the office of Alliance Française of Calgary for more information.
Instagram: @alecs.laurent
Continuez le voyage artistique!
This exhibition is presented alongside the Uramado AR exhibition by Julie Chheng for a fully unique experience. The photographs by Alexandra Laurent are interacting with Julie Chheng's Tanukis via the Augmented Reality application. Follow our lead and discover a unique world of wonders and magic with the spirirs of the forest.
---
The vernissage (opening) of the Uramado exhibition and Alexandra Laurent's exhibition Le Passage will take place on Friday, January 13th at 6:00 p.m. Join us for this very special Wine & Cheese soirée and discover the beautiful work of these talented artists.
$25 for AFC members
$80 for non-members (includes one year-membership to the association)
Consider becoming a member of Alliance Française Calgary first and discover many benefits throughout the year ($55 annually).
More info here.
Time

january 5 (Thursday) - 31 (Tuesday)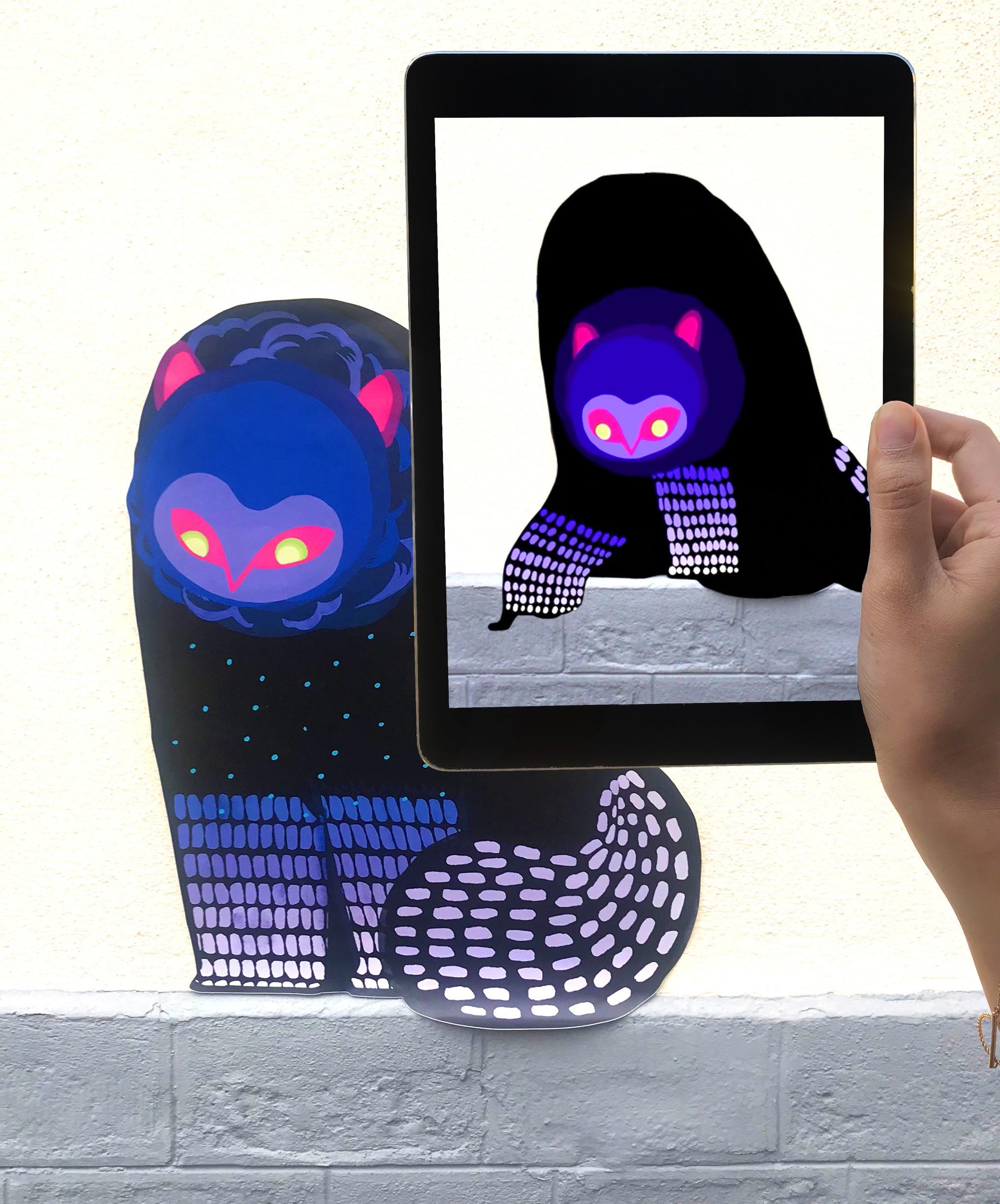 Organizer (Title or Organization name)
Organizer (Website)
https://www.afcalgary.ca/culture-and-events/activities-in-french/activities-for-adults/23-01-01-alexandra-laurent/