Richly infused with 100 years of stories, myths, personalities and patina, the unique character and vibrancy of King Edward School makes it much more than bricks and mortar.
We were lucky to find a place with such a rich and meaningful history for the flagship cSPACE arts incubator:
• It was a place for ingenuity, pioneering a new model of junior high education in Alberta.
• It was a place for sustainability, constructed through locally sourced sandstone from a nearby quarry, showcasing the latest building system designs and employing local artisans.
• It was a place for adaptability, converted into a base for military cadet training at the outbreak of WWI and a training facility for Calgary's new generation of teachers two decades later.
• It was a place for community, connecting youth from diverse urban and rural backgrounds while providing a vital place for local gatherings.
• It was a place for talent, cultivating generations of leaders including William Aberhart, the school's first principal who went on to become Alberta's 7th Premier. More recently, the school fostered students who have become world-class artists such as Alexandra Haeseker, Ron Moppett and Robert Bringhurst.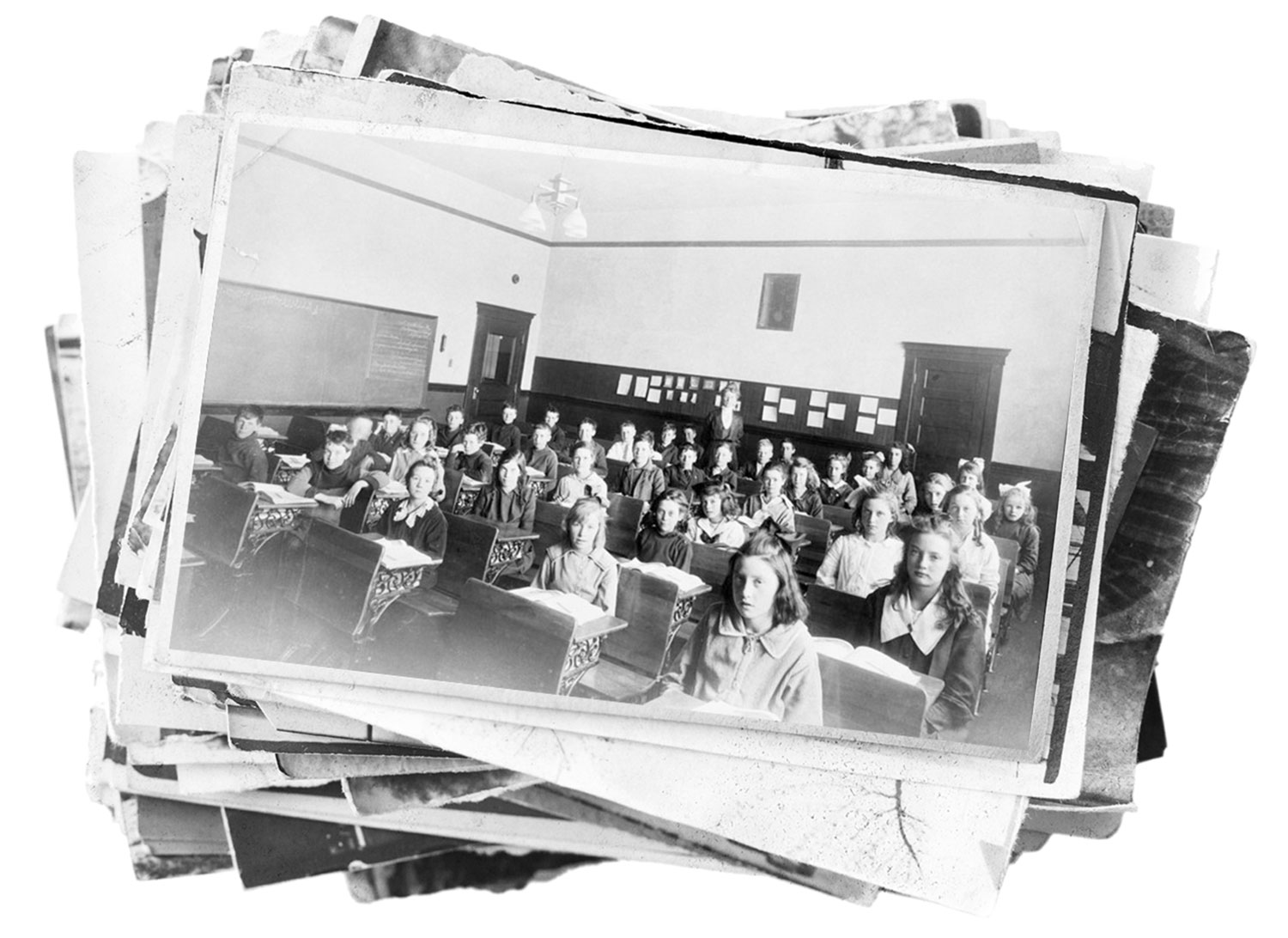 Following years of declining enrolment and major physical changes to the building (including demolition of the original west wing in 1978), the Calgary Board of Education closed the doors of the school permanently in 2001. Vacant and derelict for 11 years, cSPACE purchased the site in 2012, triggering a five-year transformation from historic school to LEED Gold certified community hub and arts incubator opening in 2017.
Images on this page courtesy of the Glenbow Archives
For a deep dive into the architectural and community heritage of the former King Edward School, download our historical retrospective (pdf).